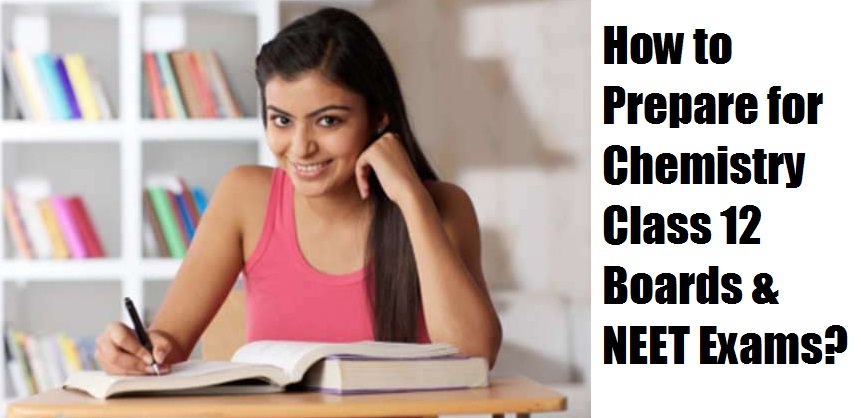 "Chemistry states the more energy you put into a bond the harder it is to break."
So no one can motivate you better than yourself you have to put that energy by yourself. If you are thinking to get above 90% in chemistry, then your preparation strategy should be smart one. Many students think that chemistry is a fearful subject but it is only a myth, reality is that you need some extra effort to make it better.If you have command over this subject then you can really perform well in different competitive exams too.
It consists of three portions Organic, Inorganic and Physical Chemistry which are equally important and if you have to score better in Boards as well as some other competitive exam then you should focus on all the three portions.
What to study–Before the preparation of any exam, an aspirant must have prior knowledge of what to study whether it is CBSE boards or any competitive exam, for it just go through the syllabus first and marking scheme provided. So let us understand first the whole syllabus and marking pattern and the type of questions asked in CBSE 12th exams.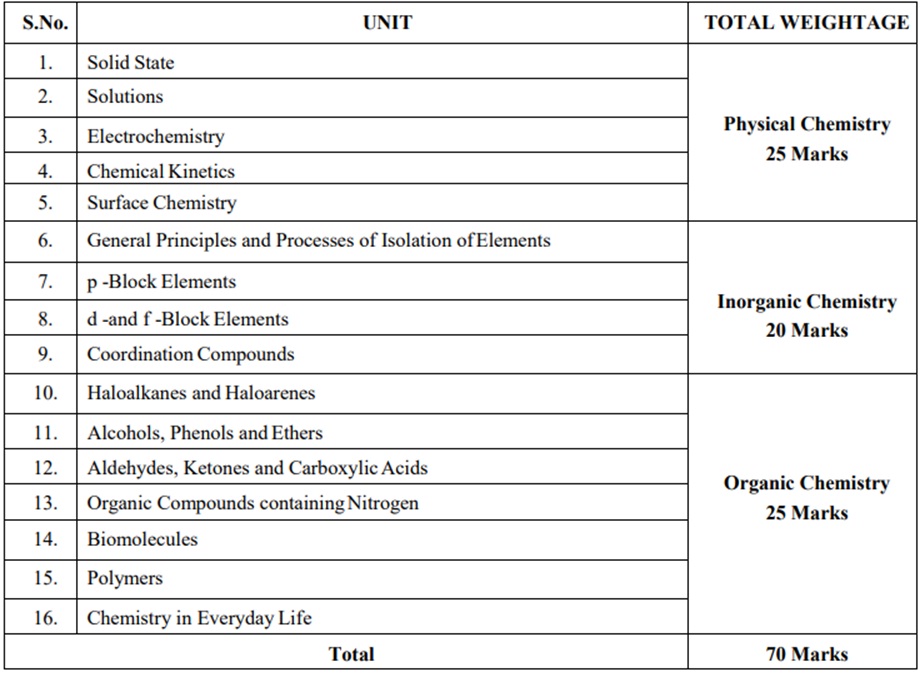 Preparation Tips for Class 12th CBSE Board Exams
If you are thinking that you are not good at chemistry then start early, and NCERT books should be read in a proper manner.
Follow up at least one reference book to gain deeper understanding of the subject then only you will gain more interest towards subject.
Try to understand the topic and make a list of unanswered questions and discuss them to a good teacher and clear your every doubt.
Make notes on your own and revisit them time to time and keep an eye on your progress because self analysis is very important factor.
For physical chemistry try more numerical from NCERT and some other reference book because if it is mastered then you are on a good way to score marks.
Make a chart of all the name reactions, reducing and oxidizing agents etc. for end moment revision.
After you finish your syllabus revise as many times as possible and make sure that your every doubt should be cleared.
Complete your syllabus early; it will lift up your confidence level.
One thing you should remember that there is no other substitution than hard work for any exam so be focused and just prepare strategically.
NOW BALANCING CBSE 12th BOARDS AND NEET EXAM…
So it is not as difficult as it seems to be because your half of the journey is already completed when you just completed your syllabus of class 12th but with deep understanding of concepts and terminologies.
As the NEET syllabus comprises both class 11 and 12 NCERT curriculum so you must understand the importance of it but please mind it that only NCERT is not sufficient to score good in NEET it can give you a boundary within which you have to prepare.
As you know that pattern of both the exams is totally different, so you have to make an effective approach. Aspirants must ensure that they have a thorough understanding of concepts which helps them to answer both objective as well subjective questions.
Just go through the syllabus, practice questions and revisit syllabus time to time.
Try to follow a study material which can provide you questions that are on the basis of NEET level topics.
SO WITH THIS ZEAL AND APPROACH GO ON GUYS AS ONCE YOU START IN THE RIGHT MANNER, HALF THE BATTLE IS ALREADY WON!
Hope to see you soon with some more interesting digests ….For more such context keep visiting our site.