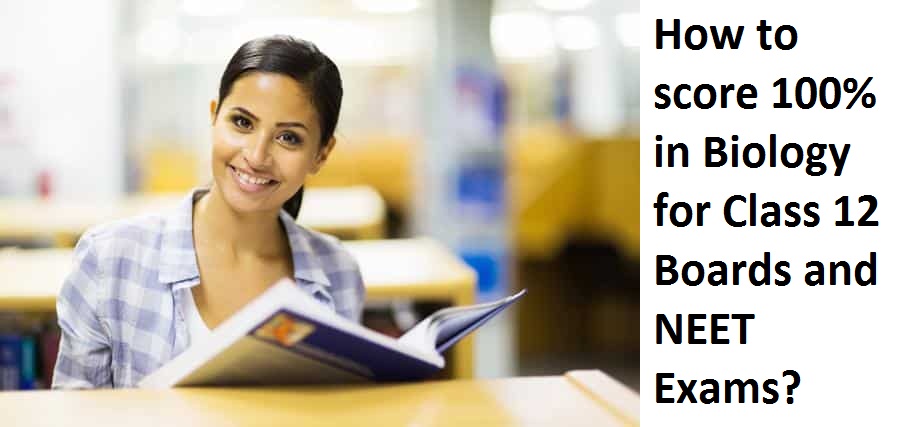 Want to score 100% in Class 12 Boards Science Exams? This article comes from the expert faculty members at Turning Point. It is a guide that can help a student to score high in Biology Board Exams. Read on.
BIOLOGY for a medical student is that backbone relying on which the entire medical preparation is propagated and when you are planning to become a doctor, it really creates a big dilemma whether to focus on 12 boards or to be biased for entrance!
Here we have all the solutions for you about how to proportionate your effective medical preparation without staking your boards. So let's get started!!!!!!!!
Let us understand the entire prospectus of 12 board first in order to target it…
Marks Distribution of Biology Paper for Class 12 Board Exam
Total Marks 100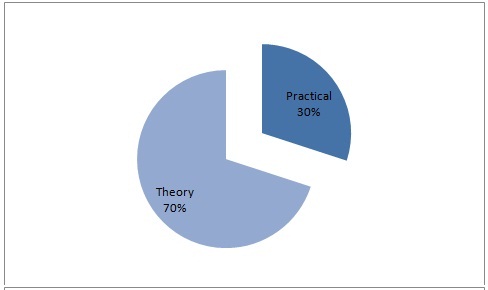 CBSE Class 12th Syllabus for Biology Exams
| | | |
| --- | --- | --- |
| Reproduction In Organisms | Sexual Reproduction In Flowering Plants | Human Reproduction |
| Reproductive Health | Principles Of Inheritance And Variation | Molecular Basis Of Inheritance |
| Human Health And Disease | Strategies For Enhancement In Food Production | Microbes In Human Welfare |
| Biotechnology: Principles And Processes | Biotechnology And Its Applications | Organisms And Populations |
| Ecosystems | Biodiversity And Conservation |  Evolution |
Weightage to Subject Units Based on CBSE Biology Past Papers
Total Marks: 70 Marks
Weightage to Form of Questions
| | | | |
| --- | --- | --- | --- |
| Form of Questions | Marks for each Question | No. of Questions | Total Marks |
| Long Answer Type (LA) | 5 | 3 | 15 |
| Short Answer (SA I) 3 09 27 | 3 | 9 | 27 |
| Short Answer (SA II) 2 10 20 | 2 | 10 | 20 |
| Very Short Answer (VSA) | 1 | 8 | 8 |
| TOTAL | | 30 | 70 |
CBSE Class 12th  Board Exam Paper Pattern for Biology (Practicals) 
Total Marks: 30 marks
CBSE Preparation Tips for Class 12th Biology
C.E.R.T. should be the priority.
Prepare your notes at the time of regular studies.
Being consistent with the notes preparation will add to your writing skills during boards.
This domain has heavy course and requires multiple readings and revisions.
Just go through concepts again and again it will help you to proliferate with your deep root understandings of the concept.
Practice drawing neat diagrams can help a lot while preparing for last moment.
Recapitulate the entire course 3 times at least before appearing the exam and keep studying on a continuous basis by giving at least 1-2 hour for Biology only.
Have a good preparation of the projects and activities proactively along with the practical work as quick as possible so that you can concentrate on the theory and complete the entire syllabus.
Be done with the chapters early that you find easy as it boosts the confidence in yourself.
Following this half of the battle for NEET is won! As mentioned in the introduction that you have to be proactive enough that both boards and NEET should be rational in your preparation .So here are few tips to be followed hand in hand during your boards preparation :
N.C.E.R.T as mentioned should be on the top priorities and alongside start focusing on important catching topics chapter wise
Following this refer a peripheral study material from a reputed publication in order to be in sync with full update with the subject.
Donot focus on a lot of junk study materials as it will mess up the entire concept so be unidirectional with your preparatory materials.
Revise your study materials again and again.
After being done with these regimes practice objective questions topic wise in complete synchronization with your concepts.
Practice a lot of questions and be very much regular with these question practice
Just imbibe the fact that this domain seeks most of your attention if you are a true aspirant for medical college. In order to excel here start working on your consistency with this subject from now onwards.
Good luck.