Welcome to Turning Point Institute!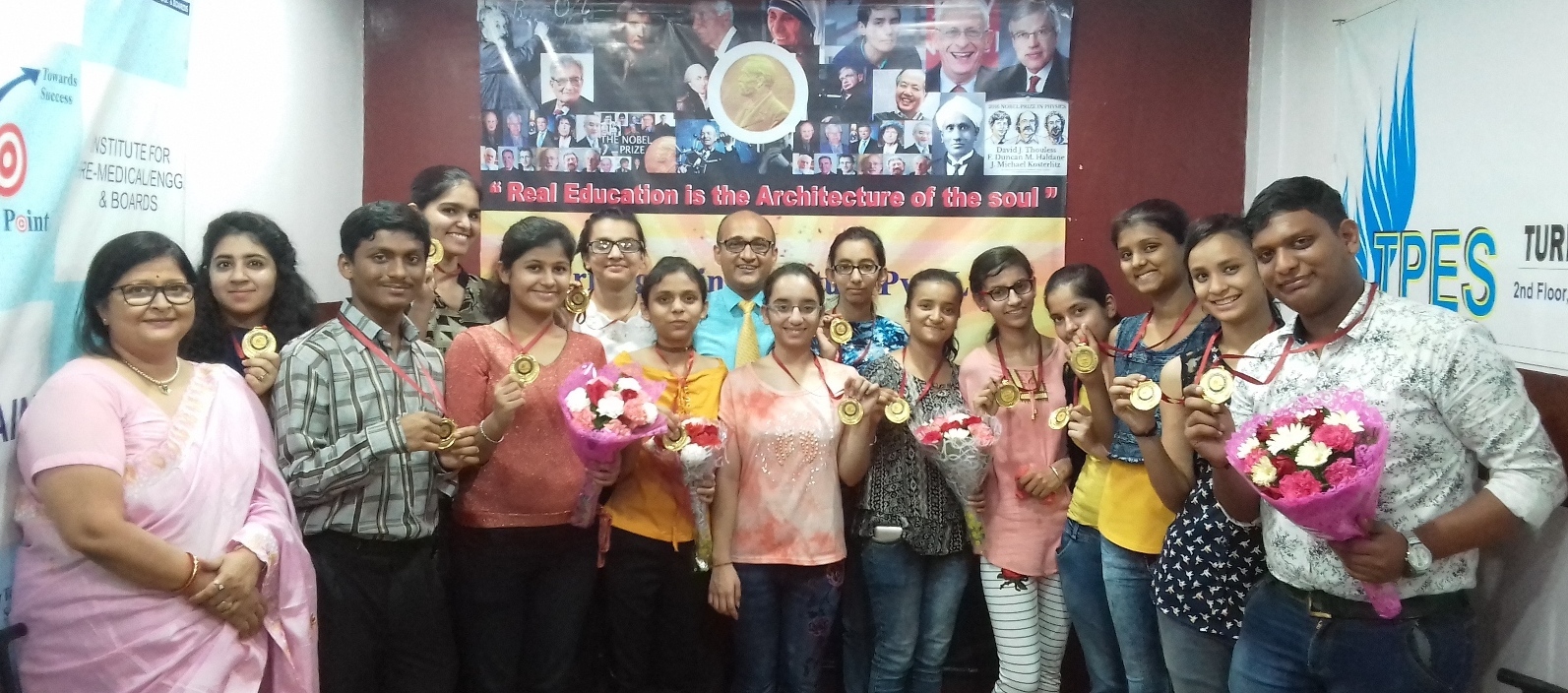 Turning Point started in the year 1994 with an objective to provide effective yet affordable coaching for CBSE, IIT-JEE (Mains & Advance) and AIIMS & NEET aspirants. For more than 20 years we have helped deserving students achieve their dream of becoming Engineers and Doctors. Our success rate is 77% which is way ahead of other institutes and primarily because of the expert faculty and our way of teaching students which inculcates the right approach to solving problems, building confidence to deliver their best in CBSE, IIT-JEE and PMT Examinations.
Director's Message to the Students

Professor Tej Chowdhary – Director Turning Point
Courses at Turning Point Institute

Turning Point Institute's Pre-foundation courses start from Class 9th working on CBSE Syllabus and simultaneously working towards preparation for IIT-JEE, AIIMS, AIPMT and NEET Examinations. Our Class 10th Coaching helps students to score high in CBSE Board Exams, boosting their confidence and additionally prepares a solid base for IIT-JEE, AIIMS, AIPMT and NEET Examinations. For Class 11th and 12 Students we provide focused coaching for IIT-JEE (Mains & Advance) and AIIMS & NEET Exams. Outstation candidates can avail our assistance in school admission as well as hostel, while surging ahead with regular coaching classes. Crash courses are short term boosters for Class 10th and 12th students seeking better scores in CBSE Board Exams and for Class 12th Pass students preparing for success in JEE and PMT exams.
Our courses are designed to help students from an early stage. Each program goes through a thoroughly planned and structured curriculum to guide and support each student with correct understanding on concepts for a wide range of topics under the guidance of experienced faculty members. There are interactive sessions, mock tests to evaluate performance on key parameters and feedback sessions. All this goes a long way in preparing students what to expect in CBSE, IIT-JEE (Mains & Advance) and AIIMS & NEET Examinations and preparing them for their best performance.
Given below is a list of our Courses:
For outstation candidates Turning Point offers Coaching with Hostel/PG facility which goes a long way in supporting the student's requirements.
Student Reviews
At Turning Point Institute we strive to do our best. Our student's success is our own in every way. If you are looking for the right coaching center in Delhi NCR to succeed in IIT-JEE, AIIMS, AIPMT, NEET and CBSE, look no further. Turning Point Institute is your best choice. Contact us for a counseling session.